A logo is a graphic icon or symbol of your brand in market. A typical logo is designed to cause immediate recognition by the viewer. Logo is a brand identity of any company or product. In simple language we can say, a logo is an iconic symbol designed to represent a company, organization, product, service, and sometimes certain places.
Mirror Minds creates high quality logo design for all types of businesses all over the world. We have a highly creative logo design team, who can provide your organization with the most unique, sophisticated and modern company logo design.
Our Logo designing package includes:
Custom Logo Designs
Corporate Logo Designs
E-commerce Logo Designs
2D and 3D Logo Designs
Flash Logo Designs
Real Estate Logo Designs
And many more
Mirror Minds logo design professionals have many years of industry experience in logo and graphic designing and have worked for corporate clients all across the globe.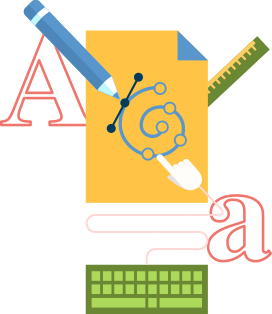 We can guarantee you below mention advantages if you hire us:
Quality and unique business logo design
Cheap corporate logo design
Satisfaction guaranteed