If your website is out of date and no longer working or making sales then redesigning your website is the answer. Website re-designing is the re-creation of web sites in professional and good-looking web site. Website redesigning means re-conceptualization and re-designing of the existing website and application services. Re-designed website leaves user informed and impressed with your company image. Professional Website is first and only effective medium to impress your potential to new customers and clients.
At Silicon Web Technology we aim to generate more leads and turn more prospects into customers through our website redesign programs. We offer full website design, re-designing & website development and search engine optimization (SEO) services. Website redesigning is done by keeping SEO (search engine optimization) in mind which helps your website to increase more unique visitors.
Points for evaluating your existing website for re-designing:
Is your website is professional looking, fresh and easily updateable?
Is your website is fully compatible with cross-browsers?
Is your client is getting attracted with your existing website design?
Is your website has easy navigational structures?
Is your website use web safe colors?
Do you have any search engine friendly CMS for maintaining and adding new pages?
Is your website getting good ranking for your targeting key phrases?
Is your website load time is satisfactory?
Is your website bounce rate is higher?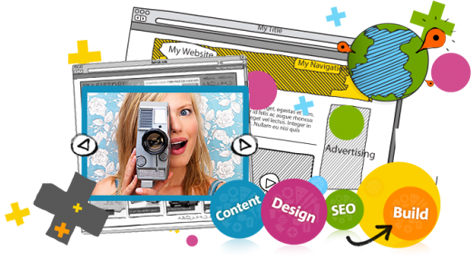 We will streamline the code, optimize the graphics and content, add some more tools to bring interactivity and maximize your marketing efforts.
Some of the tools or utilities we can add in your website are as follows:
Include a sitemap.
Use web safe colors.
Accept credit cards.
Accept offline orders, checks, and money orders.
Give your customers secure ordering.
Include META tags on every page.
Make sure your TITLE tags are relevant.
Submit to search engines and directories.
Optimize your site for search engines.
Increase keyword density in efficient manner.
Write articles on subjects linked to your products / services.